Orthodontist In Kennewick, WA
Find out how an orthodontist can help you straighten your smile.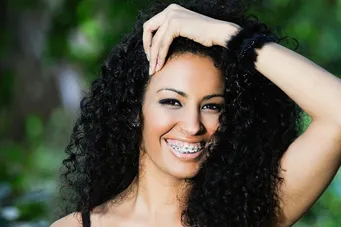 An orthodontist and a dentist are the same thing right? Well, not quite. While people may use the two titles interchangeably they are different and it's important to know when to see a dentist and when you should visit our Kennewick, WA, orthodontist Dr. Jade Fang to handle certain dental problems. Here's what you need to know about the world of orthodontics.
What is an orthodontist?
While a dentist is a medical doctor who can provide care and treatment for the teeth and gums, as well as the jaw, mouth and nerves, an orthodontist specializes in fixing misalignments to give you a straight set of teeth.
Here in Kennewick, WA, our orthodontist specializes in treating everything from overbites and misaligned jaws to overcrowding and crooked teeth. Dr. Jade works with children, teens and adults to help them achieve a straighter smile with the help of orthodontic treatment.
From prevention to diagnosis and treatment of dental irregularities, we can do it all to improve the health of your teeth, jaws, and bite.
When is the right time for an orthodontic checkup?
When we often think about braces we often picture teens wearing them; however, the sooner our orthodontist can evaluate your child's smile the better for their oral development and health. A simple orthodontic check-up can reveal bite irregularities, delayed jaw growth, and dental misalignments. Early treatment could facilitate jaw growth, reduce trauma to teeth, and improve appearance. It's best to have your child's teeth checked by an orthodontist no later than 7 years old.
I'm an adult. Is it too late to see an orthodontist?
While the ideal time for a child to see an orthodontist is around 6-7 years old, this doesn't mean that older teens or adults have missed an opportunity for a straighter smile. In fact, more and more adults are turning to our orthodontist to fix crooked and misaligned teeth, and with more discreet orthodontic solutions like Invisalign our orthodontic team here in Kennewick, WA, is making the orthodontic process simple and easy for everyone, no matter their age.
Do you want to find out what orthodontic treatment will give you the best results? Want to know if your child's smile could benefit from braces? If so, you've come to the right place. Jade Orthodontics in Kennewick, WA, is happy to provide patients of all ages with the treatment they need for beautiful, ideal smiles.

Need to see an orthodontist? Jade Orthodontics in Kennewick, WA can help with all your orthodontic needs and answer any questions you may have. Call Jade Orthodontics at 509-736-2000 to schedule an appointment today!