The woman behind the smiles...
Dr. Jade Fang
Dr. Jade Fang is a board certified orthodontist. She and her husband, Ben, moved to the Tri-Cities in 2006.
Dr. Jade received her Doctor of Philosophy and certificate in orthodontics at Baylor College of Dentistry, Texas A&M University System Health Science Center in 2004 and 2006, respectively. She is a Diplomate of the American Board of Orthodontics, and has been practicing orthodontics in the Kennewick, WA area since December 2006.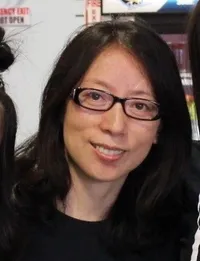 Dr. Jade is an active member of American Association of Orthodontics, the Washington State Dental Association, and the American Dental Association. In her spare time Dr. Jade enjoys gardening and spending time with her children.
Patients at Jade Orthodontics boast of Dr.Jade's gentle and caring nature. You can rest assured that she creates a relaxed & comfortable environment, and leaves you feeling secure in your decision to be a part of the Jade Ortho family.
Call today to set up a FREE consultation to meet Dr.Jade & find out how she can transform your smile!
(509) 736-2000